Things to Do: Whitewater Preserve
---

A short drive from the Aqua Soleil Hotel and Mineral Water Spa is another natural wonder called the Whitewater Preserve. This 2,851 acre preserve is a great place to hike and become one with nature. I wish I could say that fishing is part of the experience, because every time I look at all the trout in the ponds at Whitewater preserve, I get hungry.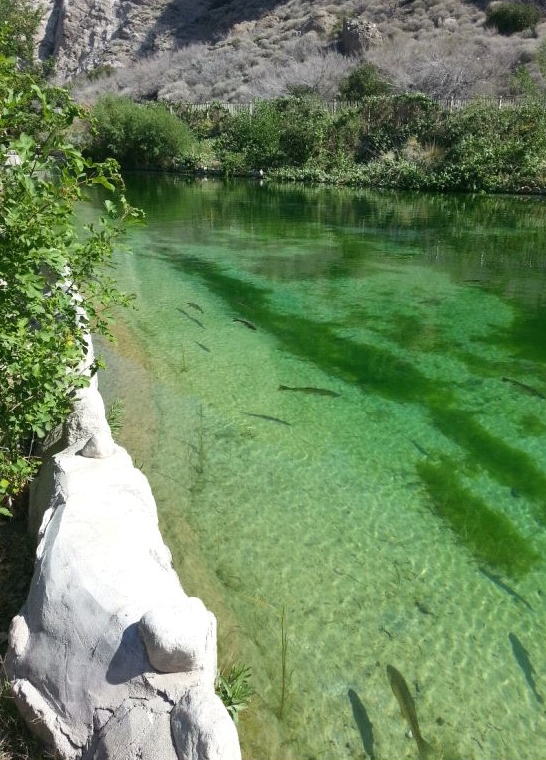 To get there from our hotel, travel West on I-10 and take the Haugen/Leaman exit. Don't stop at the river by the freeway. This particular spot isn't the main attraction, and can be a bit dangerous if the water is flowing rapidly. Drive just 4 miles up Whitewater Canyon Road to the Preserve. There you will find a nicely kept picnic area where you can day camp, hike or soak in the nice swimmin' hole.

There are several hiking trails from easy to moderate, and some have river access. There are maps and trail information provided by the rangers and on The Wildlands Conservancy website. The surrounding mountains and green flora make a wonderful frame for this fantastic nature spot in our valley.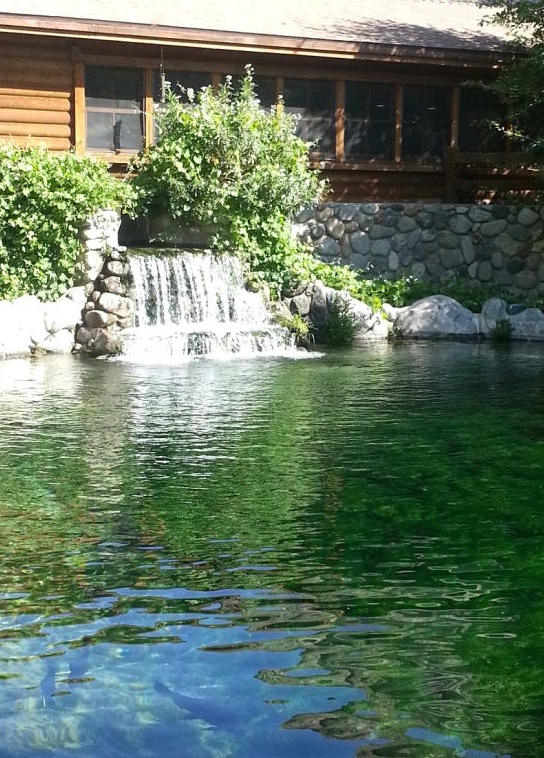 I mentioned already how much I enjoy the trout ponds. There are 3 of them connected by a system of waterfalls. The trout are perfect "pan size!" But don't try to net them or fish here, as catching the fish isn't allowed. At various times of the year, the Preserve also sponsors guided nature walks and hikes, a docent-led catch and release fishing program, and other events at different times of the year, information about which can found on their website.

Address to the Preserve's entrance and parking area:
9160 Whitewater Canyon Road
Whitewater, CA 92282

Map from the hotel:


Phone number: 760-325-7222
Email: info@twc-ca.org
Website: The Wildlands Conservancy – Whitewater Preserve

---
Article and Photos by Mike Bennett
SaveSave