---

It may be Fall but the desert temperatures are still reaching triple digits daily. While we all enjoy some time basking in the heat poolside a quick day trip to cooler weather always sounds perfect this time of year! The idyllic mountain town of Idyllwild is just an hour from Aqua Soleil and will instantly make you feel as if you've traveled to another part of the state. With an elevation of over 5,000 feet, Idyllwild is home to enormous pines, sweet cedars, and the rare four seasons. This time of year you can expect comfortable days and crisp evenings, the perfect contrast to the heat of Desert Hot Springs!

As you drive up Highway 243 make sure to stop by Lake Fulmor, a charming spot for fishing, exploring, and picnicking, just off the highway. There is plenty of parking in the lot across the highway and a path that leads you away from the sound of traffic into the peaceful pines.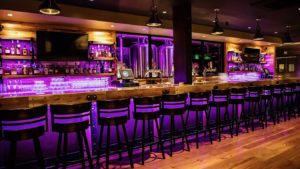 Once you arrive in Idyllwild head to the center of town and plan on leaving your car for the day, nothing is too far away in the tiny town! Start with a bite to eat and some craft beer at the new Idyllwild Brew Pub. Oysters, Truffle Fries, and Calamari Sandwiches are high on my list of "Must Try's" with a side of Cedar St. Tart Cherry Wheat, a delicious wheat beer with pie cherries. The Gastrognome is another favorite spot for hearty breakfast and classic lunch. If wine, music, and a lovely cheese plate are more your speed check out Idyll Awhile (http://idyll-awhile.com) or stop by the Higher Grounds Coffee House for some espresso, smoothies, and pastries.

After filling up on a delicious meal spend some time exploring the unique shops and art galleries or check out one of the many community events. During the warm Summer months, the Art Alliance features "Art in the Park" with ceramics, painting, photography, and live music. Jazz in the Pines is an annual 3 day even with blues, jazz, and R&B and The Brew Pub features live music from a variety of bands each weekend. Be sure to keep an eye out for the town's one of a kind mayor, Max the Golden Retriever!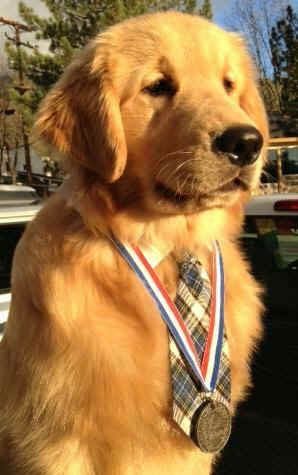 If exploring the great outdoors is more your speed be sure to check out the numerous hiking trails, rock climbing areas, and mountain biking trails. Don't forget to plan ahead and make sure you have plenty of water and other supplies for your day.
---
Written by Nicole Bowen of The Darling Niki