5 Packing Essentials for a Palm Springs Weekend
---
Palm Springs is a technicolor dream of colorful doors, brilliantly white buildings, and bright pink bougainvillea that naturally inspires visitors to escape their city wardrobes. Packing for Palm Springs can be a challenge, especially when the mercury rises over 110 degrees. Palm Springs is most famous for its mid-century architecture and glamorous Hollywood history, and the style is naturally inspired by both…with a mix of boho chic thanks to the influence of Coachella and the high desert. So, what should be some things to remember for your next trip to the desert?
1. Ditch the heels ????
Generally speaking, you won't see a lot of women in heels around here. Flat sandals, slides, and the occasional wedge are about as dressy as we get. Unless you are attending a specific event that calls for a more formal shoe option, opt for packing a sandal or slide that can take you from poolside to cocktails, a low bootie, and dressier sandal for dinner.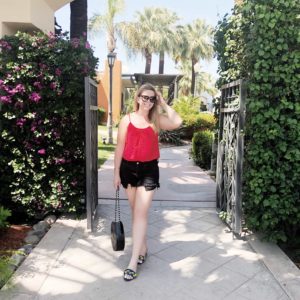 2. Don't forget about the sun ☀
The sun here is STRONG. Plan on packing a hat that will keep you face shaded while you explore the desert, shop, or lay by the pool. Opting for a wide brim straw style can take you from day to night.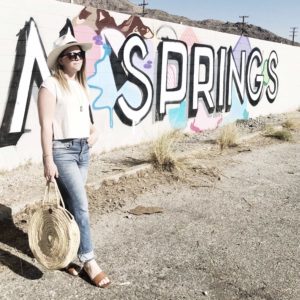 3. Layer ????
This is especially true if you are traveling between October and April when the daytime highs are warm but the evening can dip fairly low. A jean jacket is an ideal option that pairs back to shorts, sundresses, skinny jeans, rompers…anything!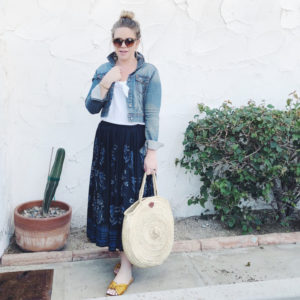 4. Find inspiration in the 60s ✨
Of course, fashion is always influenced by the past, what's old is always new again, but Palm Springs takes it to a whole new level. A Marilyn Monroe inspired dress, a floor-length caftan, a high waist bikini, or a scarf wrapped as a turban all scream Palm Springs chic. If you would rather find a vintage piece here, there are plenty of vintage shops to scour!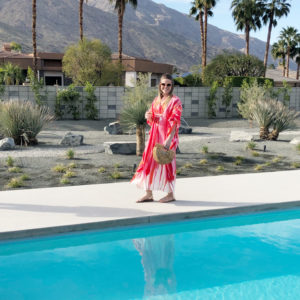 5. Don't be afraid of color ????
I am the first one to pull out an all-black outfit on a daily basis, color isn't usually my jam (as I'm sure you can tell if you follow me on Instagram) but use the vibrant colors of Palm Springs as an opportunity to embrace some color!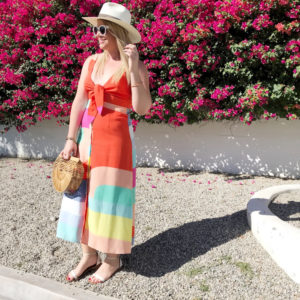 I hope this helps you pick out just the right pieces for your next Palm Springs trip!
---
Written by Nicole Bowen of The Darling Niki